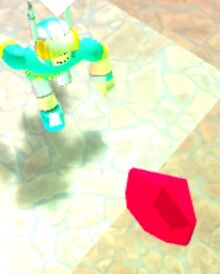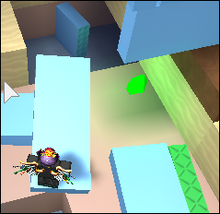 Gems are items that, very rarely, spawn on the stage. They emit a green light. You can buy Gems in the Store with Robux.
Types of Gems
Edit
There are two types of gems: Regular Gems, and Rubies, which give 100 gems. Rubies can only be summoned by the creator, Polyhex.
The Gems found in the Shop do not exist, except for the red and the green.